July 26, 2014
Hiccstrid… Wip.
Amazing what three hours in sai can do to a picture. 
July 25, 2014
Some dumb speed sketch I did of these two dorks. 
I'm crying at how bad this is though…
July 25, 2014
Comics Progress 2009-2014
IDK, I was feeling pretty down and thought, 'Man, I feel like I haven't progressed at all.'
Man, I was wrong. Everything had changed, from my clothing design to coloring to anatomy to even the subject matter. 
Sometimes, a little funk can be cured by looking back at the things you've accomplished. 
July 25, 2014
So a lot can happen in 6 months, eh? 
July 24, 2014
Check out this cute school poster from Japan that teaches kids about lesbian, gay, bisexual and asexual people. The "Who Will You Come To Like?" poster is part of a health series of educational materials.

According to ROYGBIV

, the two blurbs at the top right say:

When young people reach puberty they often like other people this is called sexual attraction. Depending on who a person likes, this is their sexual orientation. Most are heterosexual, but people who are homosexual and bisexual are not altogether a small group. Sexual orientation is innate and it cannot be changed by intervention, so there is no need to change your preferences.

and

However, adolescence is a time when one generally discovers their sexual orientation. When it comes to understanding one's sexual orientation, one should take as much time as is needed.

This version of the poster was put outside of the nurse's office at Saitama Prefecture's Sayama Keizai School of Economics.

THIS!! IS!! SO!! CUTE!!

I just want to point out that the title can also be translated as "I wonder who I'll come to like?", which makes it even CUTER, like exploring your sexuality is a fun adventure to look forward to!! this is the most adorable thing in the world
This is such a brilliant tool to educate people. 
(via megucahomo)
July 23, 2014
What's your superhero name?

Human customer service representitive
Oh god why

BAD MOTHERFUCKIN CUSTOMER SERVICE REPRESENTATIVE ALRIIIIGGGHHHHT
I got 'It is I, the black man in America.' 
I'm a black woman. 
(via megucahomo)
July 21, 2014
Life!
I seriously need to start posting the shit I've been up to. SIGH. Prepare some skecthes and inks , because I gots stuffs to do…like work…and figuring out how I'm paying for college next year. 
July 16, 2014
This dude is impossibly attractive. 
July 16, 2014
I WILL EAT YOUR CHILDREN. x
July 16, 2014
Goofy English dub: Unexpected body image lessons with Shikamaru????
This is still awesome. 
July 16, 2014
Free five minute personalty test
What?! What even is this?! D:
Your Existing Situation
"Creative and emotional, looking for ways to further expand those qualities. Looking for a partner who enjoys the same activities. Seeking adventure and new and unusual activities."
Your Stress Sources
Feeling empty and isolated from others and trying to bridge the gap between herself and others. Wants to live life to the fullest and experience as much as possible. she cannot stand any restrictions or obstacles put in her way and only longs to be free.
Your Restrained Characteristics
"Struggles to make her demands clear, but feels ignored. Feels resentful, but acts as if she doesn't care, doing what is necessary to keep peace."
"He is able to find satisfaction through sexual activity, but can be restless and emotionally distant so she never really gets too involved with others."
Current events leave her feeling forced into compromise in order to avoid being cut off from affection or future cooperation.
Your Desired Objective
Very active imagination and may be prone to fantasies and daydreaming. Always dreaming of interesting and exciting things to happen to her. Is a charmer and wants to be admired for that.
Your Actual Problem
"Feeling held back and restricted from moving forward, looking for a solution that will give her more freedom and less obstacles."
Your Actual Problem #2
"Fears she will be held back from achieving things she really wants, leading her to search endlessly for satisfaction and become involved in activities which are pointless."
This test is weird…. O.o
July 14, 2014
Go Forth and Educate Yourselves!

I'd also highly recommend watching the Jane Elliot Brown-eye/Blue-eye experiments, which can be found here:

Not only should you educate yourself but use this for good. Look around you and help others who don't have this privilege. Hiring, donating, community service, etc.

After this post went viral, the original artist had to delete their tumblr because they were inundated with death threats.

There were people more offended by this comic than offended by the existence of racial disparities—to the point where they threatened this artist's life.
That is so stupid. This is why the problem hasn't been fixed, because everyone gets up in arms about it. Realize people are ignorant, which means that they can learn new things, they're not cruel, they just don't know better or know at all. 
(via megucahomo)
July 14, 2014
(via tales-confessions)
July 14, 2014
SHOTS FIRED
July 14, 2014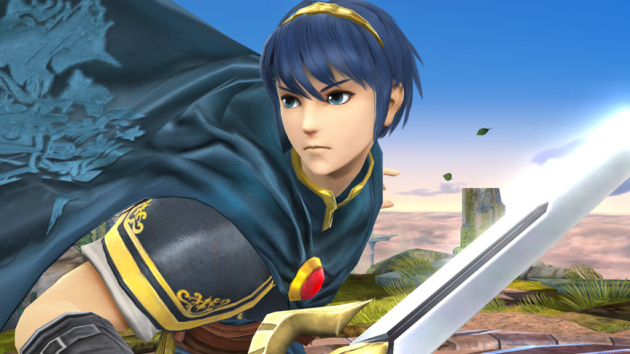 -HEAVY BREATHING- 
Anonymous said:Kristanna or Hiccstrid

HICCSTRID!!!!! Kristanna is good too,but HICCSTRID is my OTP for evarrrr!!!!!!

look how cute they are

and yes even with spit...

Anonymous said:Can you draw me pearl patting Steven on the head?

i went overboard im so sorry

This was recorded by...